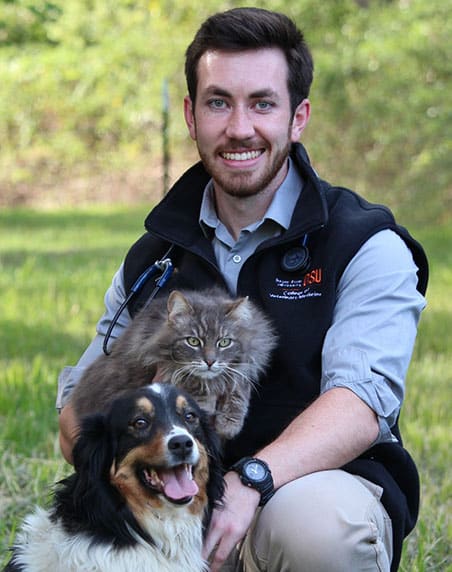 Dr. Nicolas Wolf
Dr. Wolf was raised in the Rogue Valley and graduated from Eagle Point High School. He earned a Bachelor's degree in Biology with a minor in Chemistry at Southern Oregon University. He went on to obtain his DVM from Oregon State University.
Dr. Wolf's professional interests include surgery, dentistry, ultrasonography, and preventative care. He is excited to work in Grants Pass and cannot wait to become involved with the community.
In his spare time, you can find Dr. Wolf outdoors skiing, mountain biking, fishing, hiking, or camping. He also enjoys music and loves playing guitar.